Logo design and brand collateral for Petel design, a family-owned San Francisco shop 
that creates artisanal objects from handloom textiles from West Africa
Designer

Sanyukta Kothari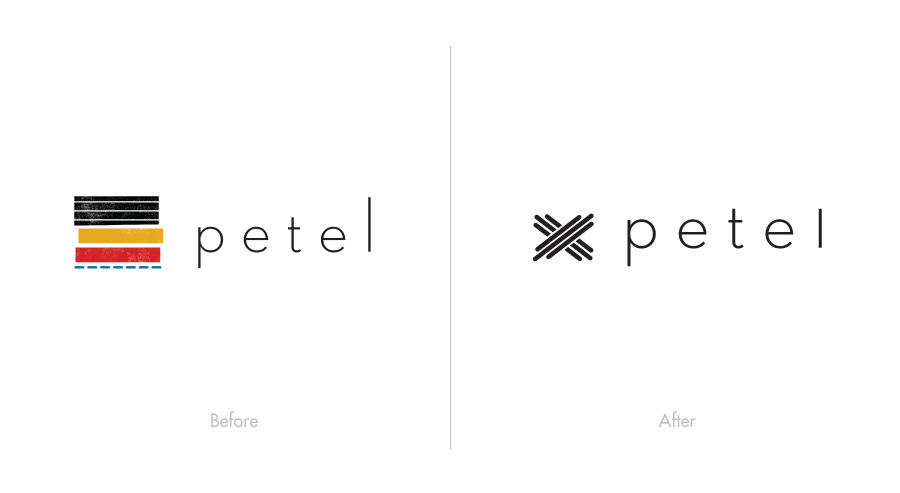 Designing a new symbol for Petel
The Petel wordmark was all over their artisanal products - stamped onto leather zipper pulls, and cloth labels and bag handles. They needed a contemporary, balanced and multi-functional logo symbol to go with the wordmark. Their current symbol was heavy, textured and didn't scale down well for print or web. 
In my initial rounds of exploratory, I turned to Petel's prized textiles, drawing inspiration from the colors and weaving patterns as well as tribal art from West Africa. The final logo is based off the third option. I also refined the wordmark to make it more balanced, the tall 'l' felt lopsided. An all-black logo made sense as the website and products are so colorful. The end result is a symbol that balances with the delicate wordmark, can be scaled up or down and can be used on it's own - as a favicon, on stickers and stamps. 
I designed various assets for Petel - business cards, lookbook, signage and promotional collateral for craft fairs.